Project Type
Luxury Product Marketing
Designer
Bespoke Fireplaces and S/S
Implementation
Digital and Print Marketing
Deliverables & Implementation
Interior Design | CGI
Sanders Studios are privileged to partner with Bespoke Fireplaces to help bring their range of unique luxury fireplaces to life.
Through the power of CGI we were able to composite the product range into a variety of bespoke designed digital interior scenes. Particular attention was paid to photographic composition in order to make sure the viewer's eye is drawn straight to the fireplace. Considered lighting solutions and image grading elevates the imagery to the next level to create a series of highly immersive and ambient marketing CGI images.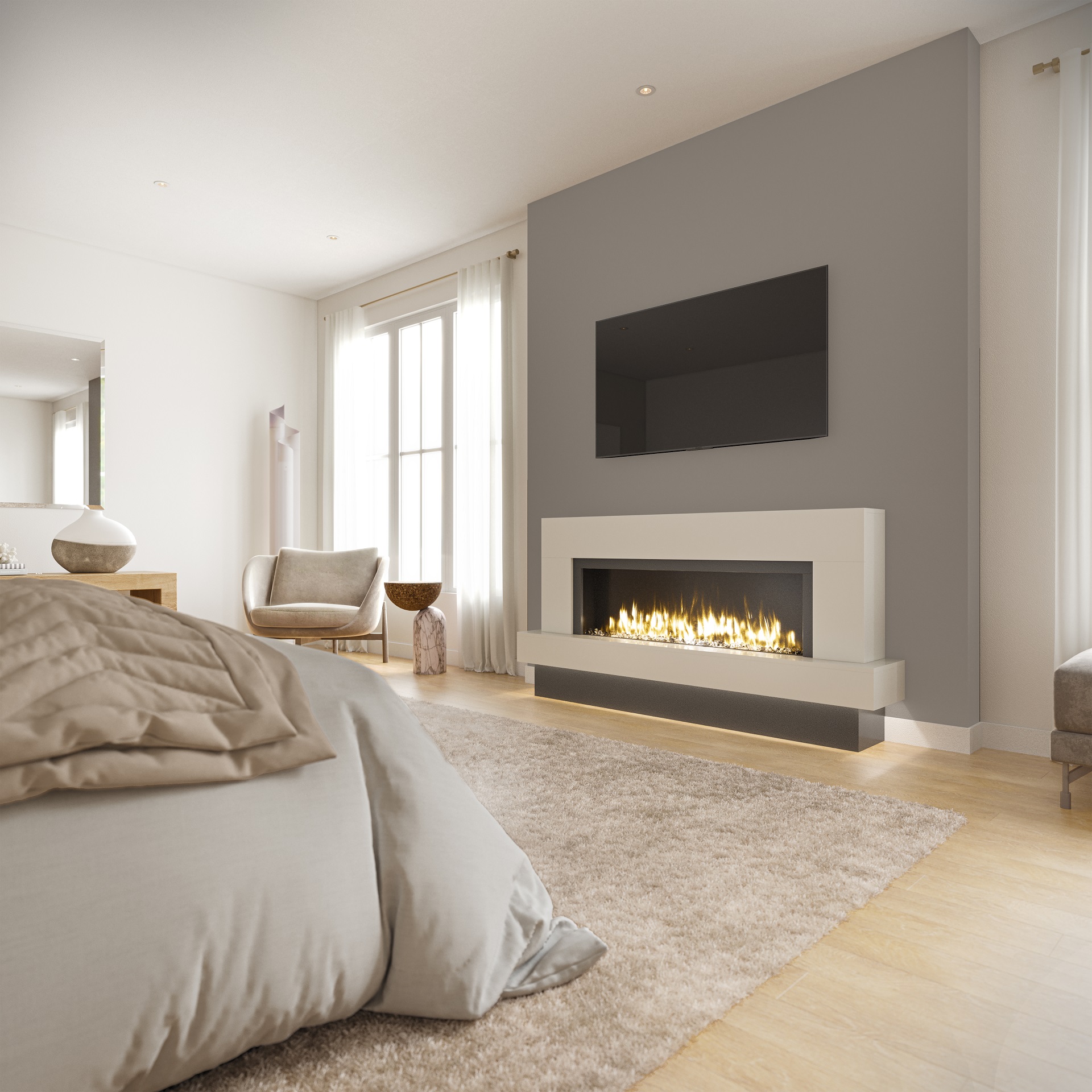 Bespoke Fireplaces were looking to present their beautiful products within a variety of interior scenes. With a wide client base it was crucial to compose a considered mixture of styling from classic to contemporary, allowing prospective buyers to see what might work with their specific style!
With a dedicated in-house interior design team we have a deep understanding of the process; how to plan, propose and develop ideas that reflect a space's unique character.
This integrates seamlessly into our production pipeline allowing us to deliver an end product that fully showcases every subtle feature and nuance.