Bringing a Concept to Life
–
Multi-award winning global ad agency DDB Worldwide approached Sanders Studios with a basic yet wonderfully imaginative concept to promote Philips newest hoover product. A hoover so powerful that it sucks anything up – above of below the floorboards!
From initial scamps to high-resolution print artwork, we meticulously planned and executed every step of the creative production pipeline in order to ensure the output was both engaging and communicated the original creativity of the concept.
By referencing suitable imagery and even nipping over to the local 'well-known domestic pets store', we then progressed the artwork to include a photorealistic illustration of a mouse being sucked up through the floorboards. Finally, we added the finishing touches in post to achieve a computer generated image indistinguishable from a photo. Throw on Philips' catchy tagline and logo and we have the finished article – used by DDB and Philips in both their online and print campaigns across the globe.
In fact, the ad eventually went on to claim a coveted 'Creative Circle' commendation!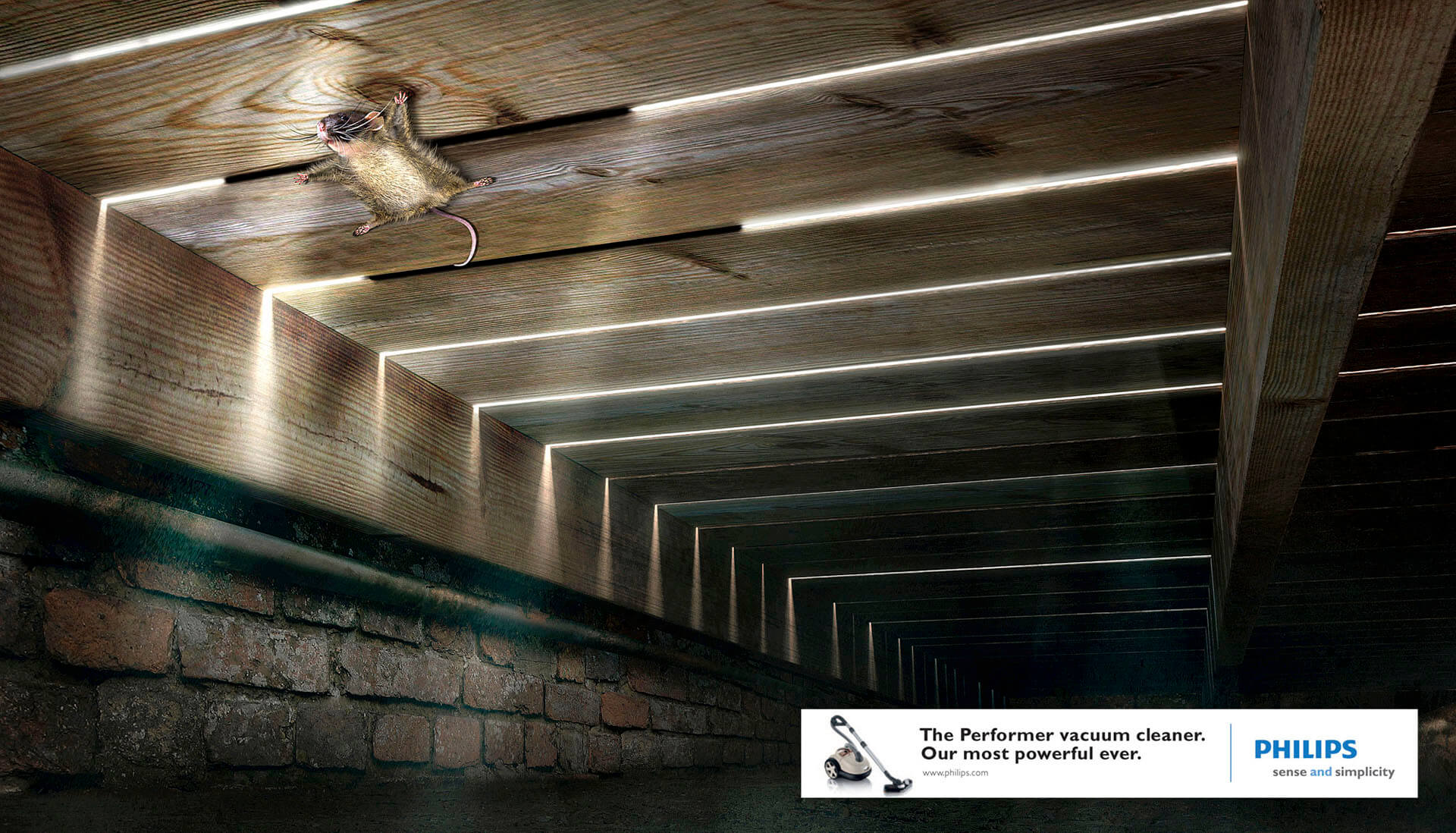 Related Projects