Interior Design Assistance
–
Sanders Studios are often approached by clients to assist in the key concept and design stages of projects. We're unashamedly passionate about design, and pride ourselves on offering an effective and comprehensive service at the critical early stages of projects.
We were instructed by de Metz Forbes Knight Architects (dMFK) to assist on their Redington Gardens proposal in London from concept to completion. The ultimate goal was to create effective marketing content that would sell the dwellings off-plan. We worked closely with their design team throughout in order to establish the desired design aesthetic, brand tone and luxury lifestyle narrative that would best portray the proposal.
The below case study focuses on the process for creating the open-plan living area, with 2 large glazed windows to the rear that looked across a stunning sun-lit roof garden.
Camera Setup and Composition
–
Each artwork requires meticulous planning to ensure that the space is showcased in its best possible light. In this case, dMFK had a viewpoint in mind from which to approach the living space, however it was only once the camera was setup within the 3D model that we were able to explore the options effectively. Using this suggested viewpoint as a starting point, we carefully considered some subtle variations in order to achieve the best possible scene composition.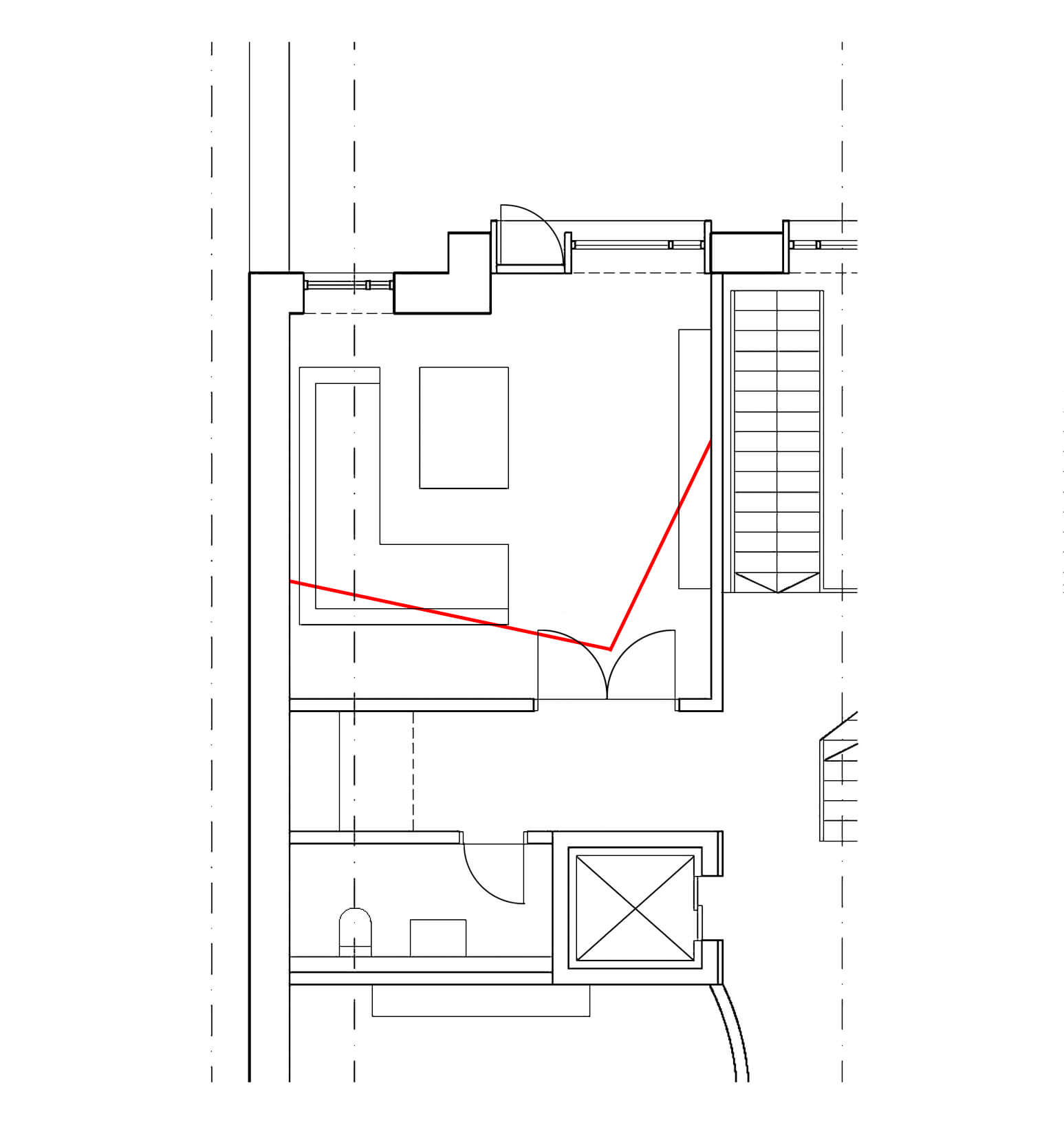 Styling
–
After locking down the camera viewpoint and scene composition, we begin to refine the styling and art direction for the interior spaces. Specifically, we discuss our client's target market which then allows us to compose a detailed mood-board we feel would effectively appeal to the desired clientele.
The images shown below are two examples from the collection we collated. The intent was to create a styling guide for one interior and then customise for each new space. For example, a feature colour can be used as an excellent aesthetic guide.
An Efficient Production Pipeline
–
Because the key early stages are meticulously planned, refining and finalising the design before progressing the artworks, the whole process is incredibly efficient – from clay render to final artwork. The joint input from dMFK and ourselves initially meant that the end client comments were minimal and the general feedback was excellent. The final artworks, supplied at 6000 pixels wide, lent a competitive edge to the client's marketing collateral, quickly generating interest and allowing the units to be sold off-plan effectively.
Related Projects