We pride ourselves on delivering leading interior CGI visualisations for prime real estate developers, interior designers and marine designers across the globe. With collective backgrounds in architecture, photography and interior design, we understand the intricacies of composition, lighting and how to guide the eye, ultimately delivering visualisations that captivates and inspires.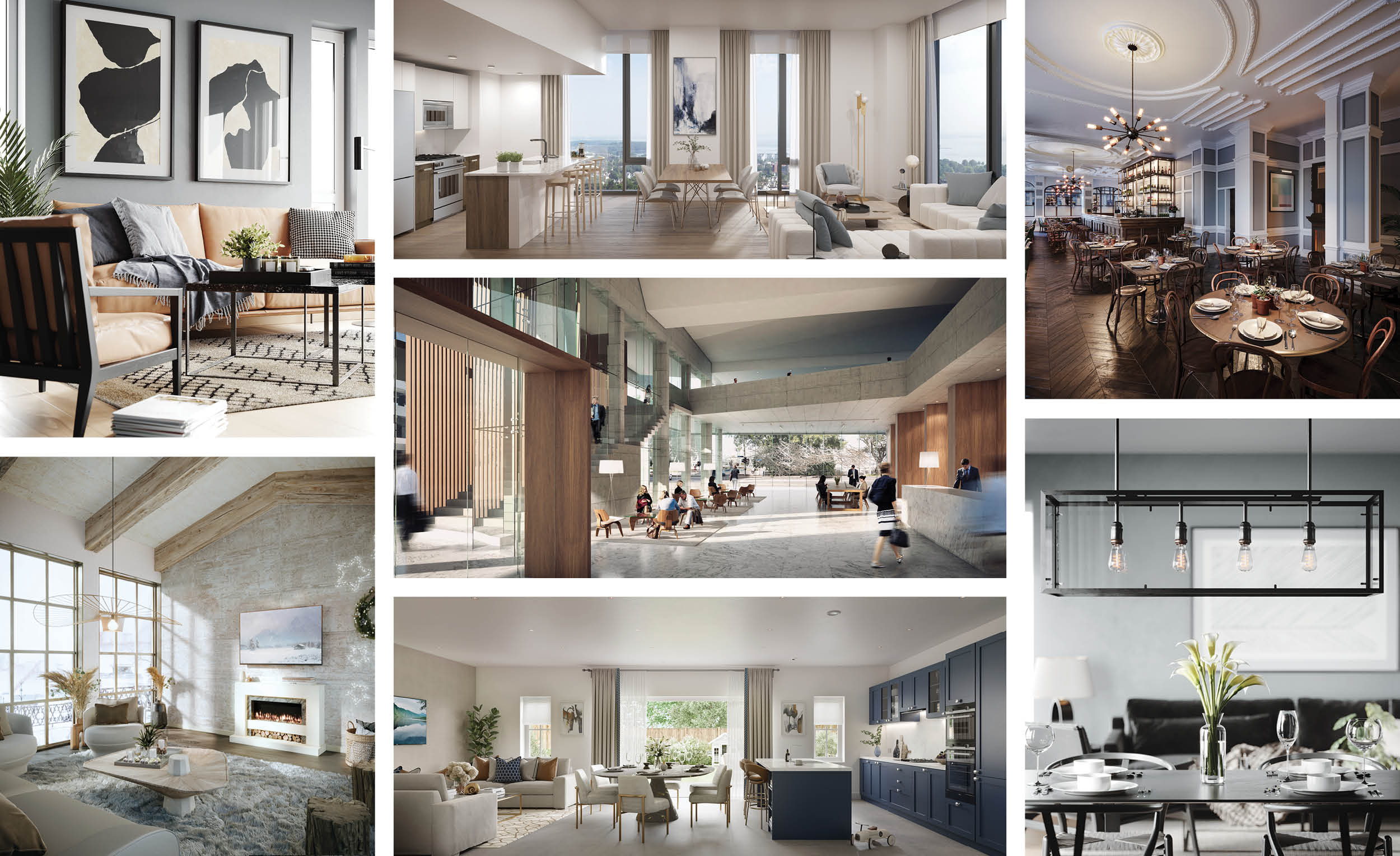 Interior Concept Design & Visualisation
We're often approached by clients to assist in the key concept and design stages of interior visualisation projects. We're passionate about design, and pride ourselves on offering an effective and comprehensive service from initial brief to final presentation.
Interior Styling and Mood Boards
Interior Design | Art Direction
–
We take the time to understand our clients' target market which ultimately dictates how the space will be aesthetically styled and dressed. Initial references are shared, refined and then incorporated into detailed mood board options. These include proposed colour palettes and carefully planned FF&E in order to give the space a unique character.
Environment Creation
3D Modelling | Interior Visualisation
–
By adopting a cinematic approach we set up each scene as a director would their film set. Viewpoints are discussed at the initial stages, however it is not until the space has been created in 3D that we can comprehensively study camera positioning in order to propose and agree upon the best composition.
The End Result
Rendering/Lighting | Post Production
–
Once the image has been worked up, a final grade is applied in order to push the visual that one step further. The end result is a photo-realistic CGI with a bespoke fit-out that oozes elegance and character, ultimately providing our clients with an invaluable design tool and piece of marketing collateral.