A Vibrant Neighbourhood
–
Sanders Studios were delighted to be asked by ASG Equities to help realise their vibrant and dynamic vision for Wynwood Park, Miami through the power of film, animation and rendering.
A neighbourhood exploding with art, restaurants, bars and shops, Wynwood will now benefit from an acre of adaptive re-use retail coupled with an acre of open park space; providing somewhat of an escape from the urban hustle and bustle of Miami. With a clear theme, we helped develop the art direction of Wynwood Park in order to communicate the wonderfully colourful, vibrant proposal, whilst tipping the cap to the neighbourhood's historic 'pop-art' culture.
The graffiti styling was a lot of fun. Carefully planned using reference material and art local to Wynwood each illustration is unique, reflecting the 'one of a kind' artistic culture and colour palette of the neighbourhood.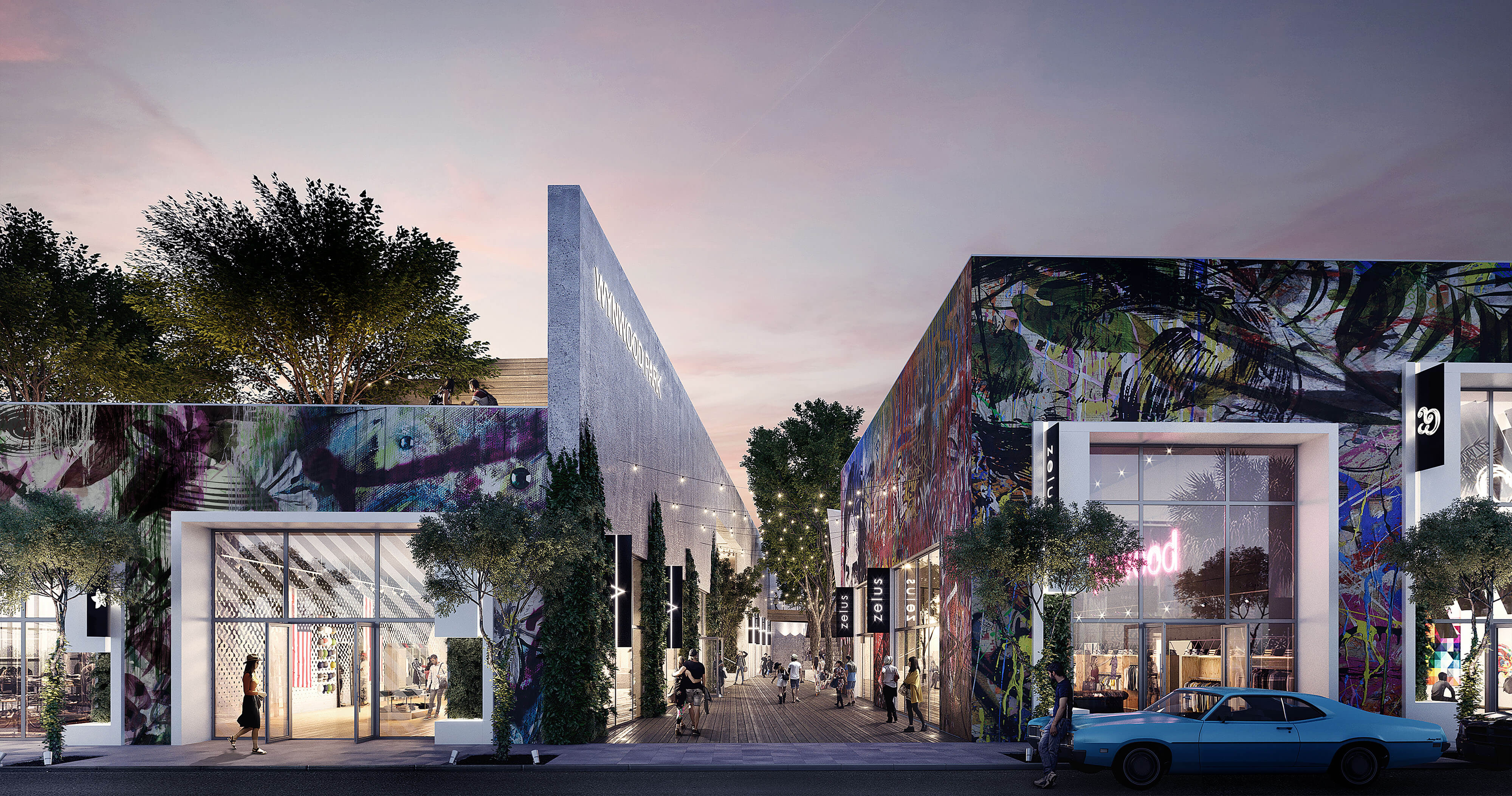 "Wynwood Park is going to offer an alternative experience, where visitors can shop at their leisure and enjoy the beautiful Miami weather in a scenic and green open space. This project is truly the first of its kind in the area."
Tony Cho
Related Projects