The intersection of the real and digital world is becoming more fascinating each day. Working with the latest technologies, we pride ourselves on pushing the boundaries of what is achievable with both interactivity and realism, delivering fully immersive campaigns that captivate audiences.
The capabilities of VR are becoming more incredible every day. Recently we've seen a noticeable step-up in achievable quality and realism of a 3D space. Led by our talented VR team, we have the technical know-how and creative flair to deliver fully immersive, interactive and realistic experiences to bring places and products to life.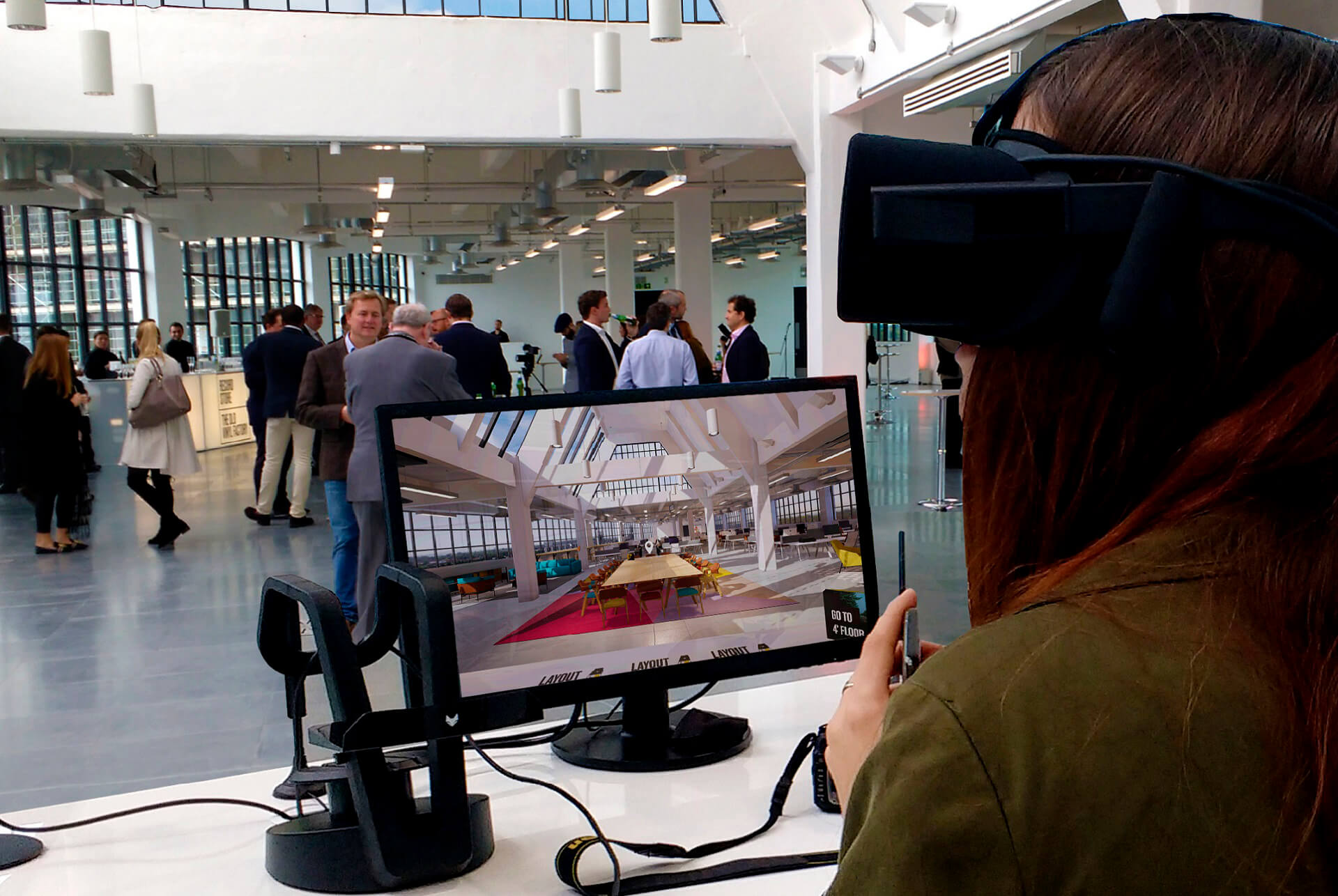 "A technology that superimposes a computer-generated image on a user's view of the real world." Augmented Reality is an incredible and accessible tool for adding an exciting dynamic to meetings, presentations or simply for personal use; allowing for informative and engaging interaction between the real and digital world.
Interactive Digital Content
With smart technology readily available in every day life, it's crucial that digital presentations are cutting edge. The ability to interact with a product or place not only communicates great detail in seconds, but creates memorable user experiences – an invaluable tool for companies looking to engage with their target audiences on a different level.