Sanders Studios is very excited to announce the launch of The Record Store Virtual Reality Experience in collaboration with U+I.
Once the place where EMI mastered ground-breaking albums by The Beatles and The Rolling Stones, The Record Store has now been extensively refurbished and modernised by award-winning architects AHMM.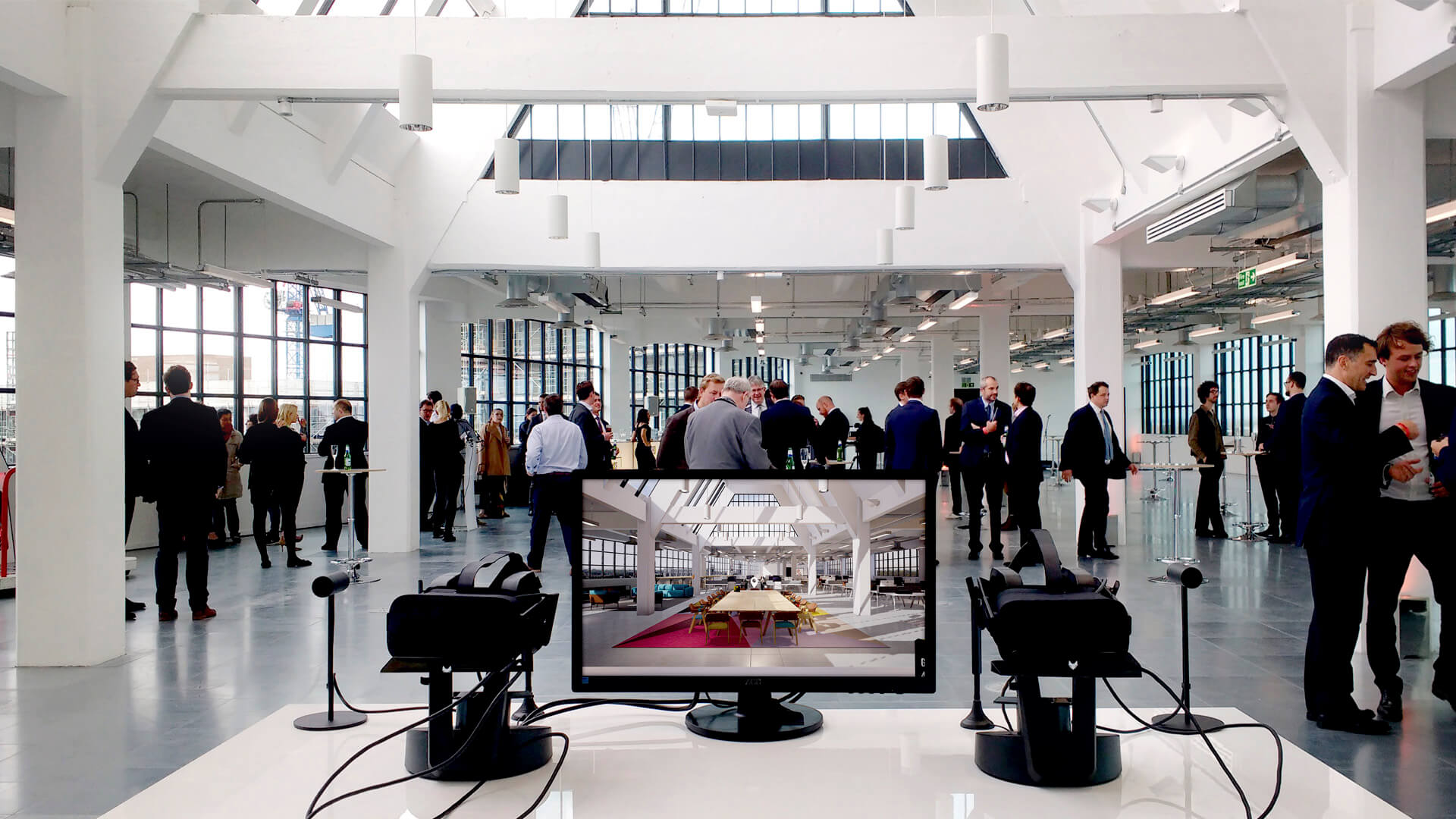 Positioned in front of a desk furnished with two primed Oculus Rifts, users had the ability to switch from reality to virtual reality within an instance. The experience not only illustrates how the space could be kitted out, but allows users to move through the interior to different standpoints and even floors, triggering fun info-graphics along the way by focusing on certain node points.