We teamed up with the Interior Design course at Falmouth University recently to run a series of workshops and a mock 2-week project steered towards interior visualisation. The intent was to give a flavour of the CGI industry and specifically our approach to interior visuals. Spearheaded by our Senior Artist Viktoria, the brief was engineered to test the students on a range of skillsets including design, effective visual communication and point of sale consideration, i.e. appealing to the appropriate target audience through relevant research and aesthetic appeal. This required presenting in 2D and 3D media, utilising a range of platforms. We were overwhelmed with the enthusiasm and quality the students showed and were delighted to award 3 stand-out entries with a month-long internship in our Falmouth studio this summer! 
It's with great pleasure that we'd like to introduce Carmen, Mina and Sophie.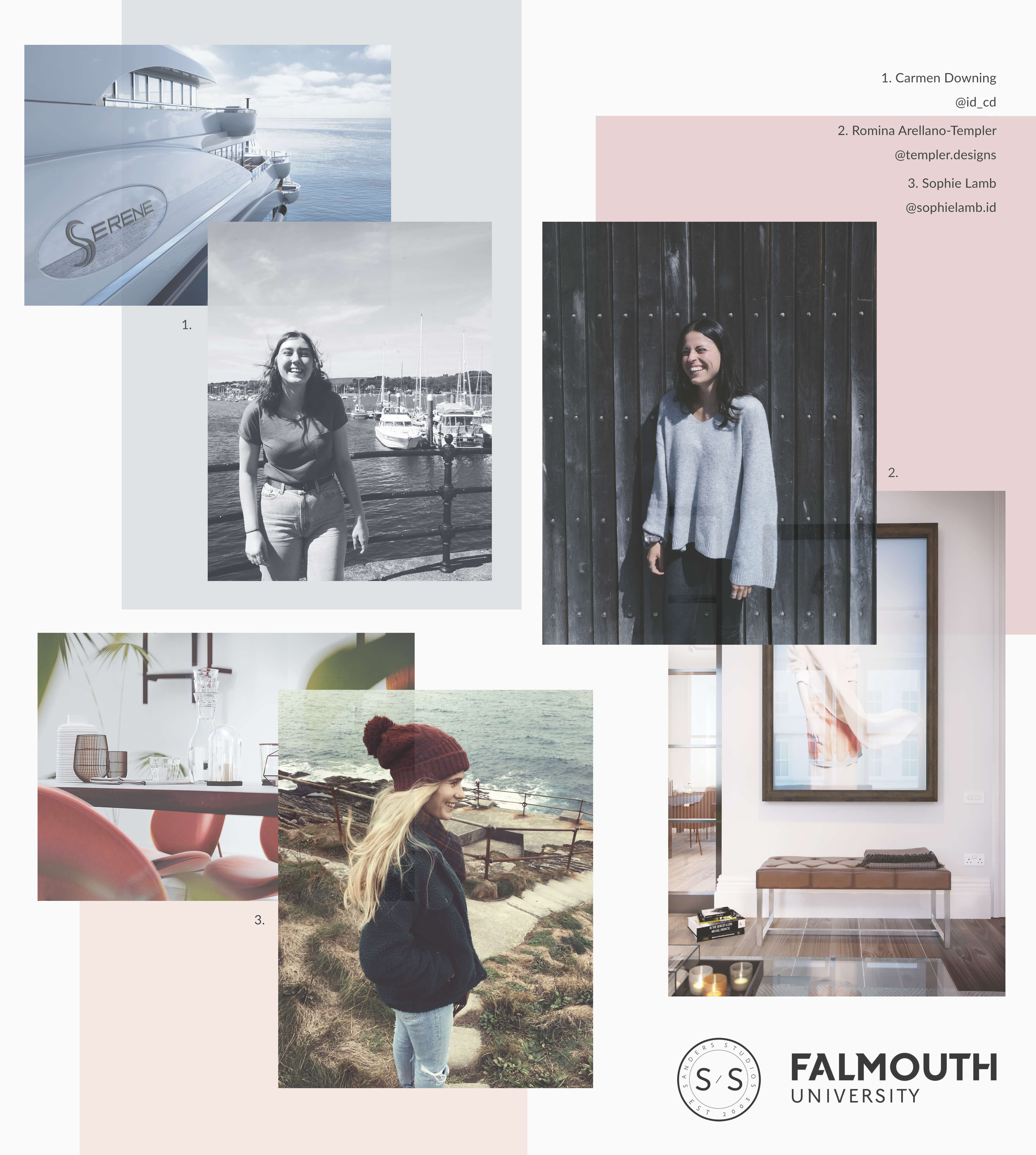 It quickly became clear that each of them not only have a passion for interior design, but the visualisation industry too and integrated quickly into the studio environment. We tasked them with challenging briefs across the marine and property sectors, pushing not only their design skills but understanding of technical software and the intricate pipeline that goes towards producing high quality imagery. We were more than impressed with the results, not just the creative flair they all showed but the quality of the work they produced.
Carmen, Mina and Sophie are testament to the wonderful talent Falmouth University boasts in the creative and design sectors, and we're thoroughly looking forward to developing our fantastic relationship with Falmouth University moving forward.
Checky out the Uni's Interior Design Instagram for a few of the images produced during the internships and further work by the talented students! https://www.instagram.com/interiors_falmouth/