Innovation in Preoperative Assessment
–
Ultramed provides pioneering, elegant, patient-focused solutions to common problems. Their innovative online health technology required a strong but simple brand design. Sanders Studios created and controlled the entire brand campaign, helping Ultramed make an immediate impact in the healthcare industry.
Establishing a Strong Image and Strategy
–
We proposed a simple yet elegant colour palette. The soft blue and white tones echo the sophisticated nature of the medical industry whilst maintaining an approachable, user-friendly feel.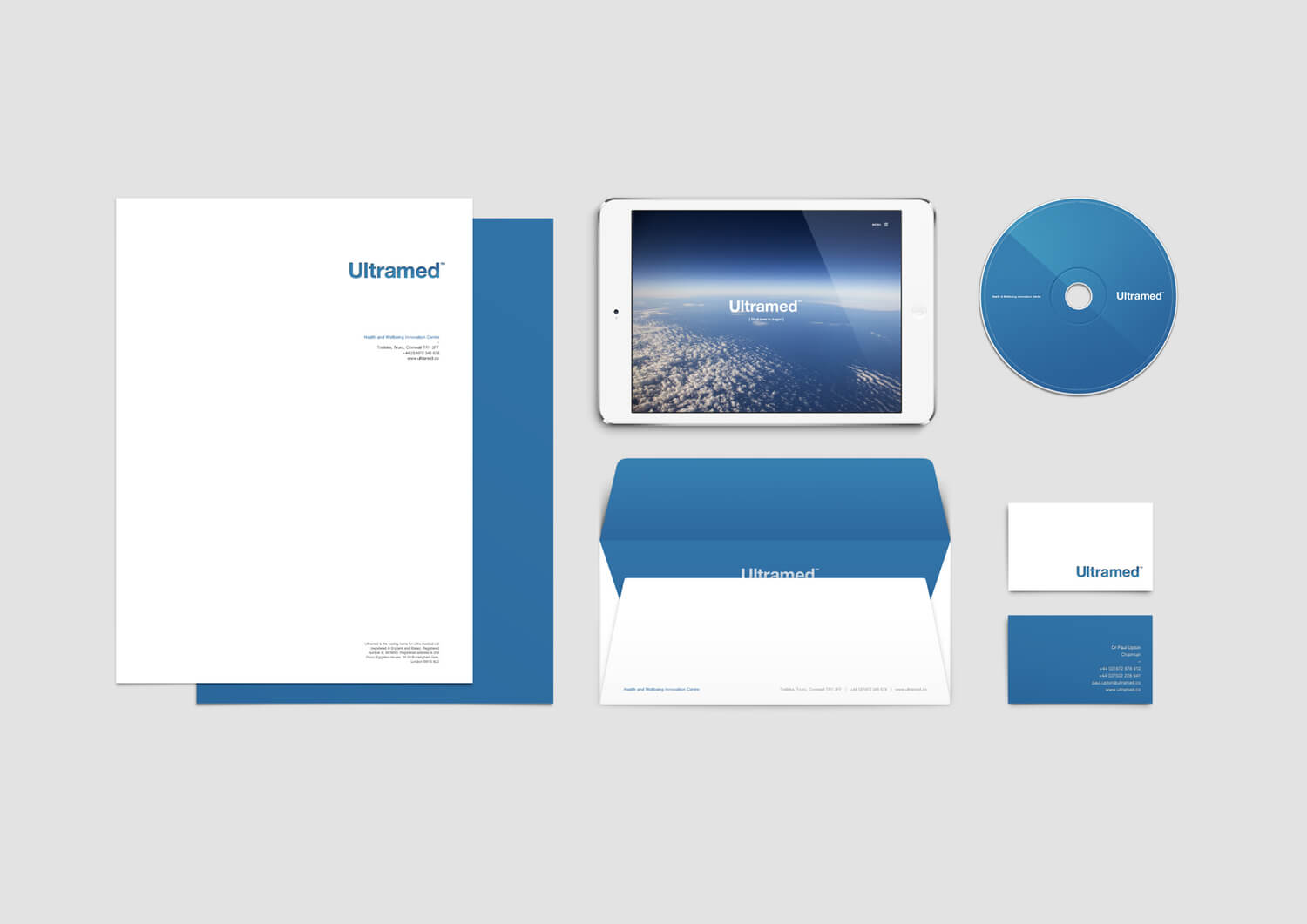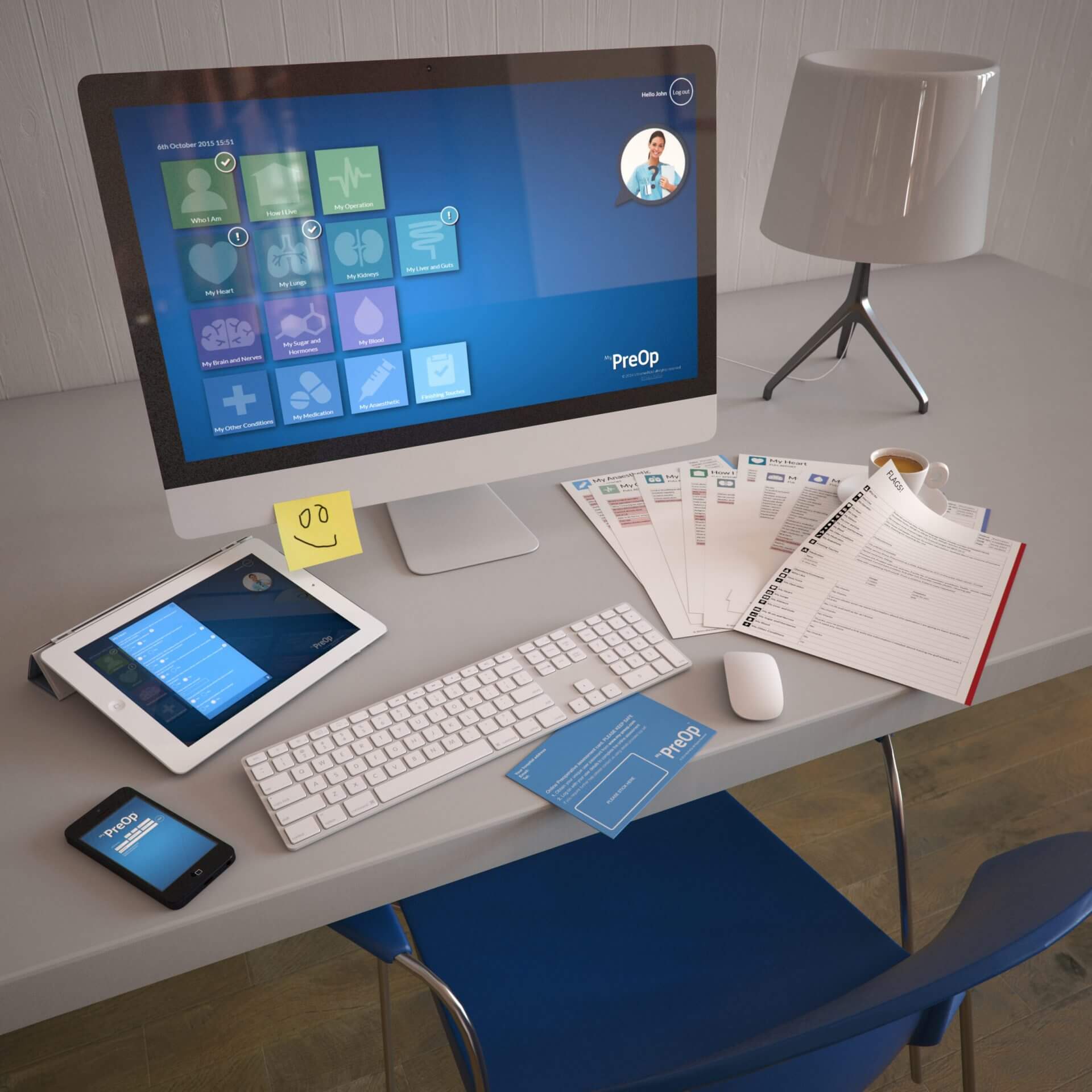 Sleek, Intuitive Website Design
–
Ultramed's entire ethos centres on user-friendliness. 'Health technology for people'. Our challenge was to depict the plethora of solutions Ultramed presents to the medical industry in an elegant, simple design. The website is responsive across desktops, mobiles and tablets.
Maintaining a High-End Image
–
When establishing a brand within an industry as healthcare, a well-executed, quality product is arguably imperative in order to instill confidence. Ultimately people will be using Ultramed's technology to undertake something very important and personal to them. It was thus crucial to maintain the highest level of design quality throughout every aspect of our work. Creating photoreal imagery helps prospective investors and users visualise the design layout before committing, whilst presenting often complex or detailed explanations in a visually exciting manner. Not just online, this image quality was maintained across print material. In particular, printed banners and exhibition visualisations create an eye-catching stand design.
Animation, Video & Green Screen
–
In collaboration with Dogbite Film Studios, Sanders Studios created an in-depth video introducing Ultramed to the market. We carefully selected an actress, assigned her a script and movement trigger points, and created the entire environment and graphic visualisations in 3D. The result was a harmonious balance between human and technology – creating a warm, friendly and informative message that echoes the fundamental brand ethos of Ultramed.
<iframe src="https://player.vimeo.com/video/120255464" width="640" height="360" frameborder="0" webkitallowfullscreen mozallowfullscreen allowfullscreen></iframe>
Intuitive Mobile and Tablet Applications
–
In collaboration with Buzz Interactive, Sanders Studios created an intuitive mobile and tablet app and all its content. Maintaining the elegant, simple design, the app is incredibly user-friendly and intuitive. The ultimate goal was to present a simple mobile platform that allowed people to undertake a preoperative assessment. Side by side with the website, the mobile access to MyPreOp will save the NHS millions.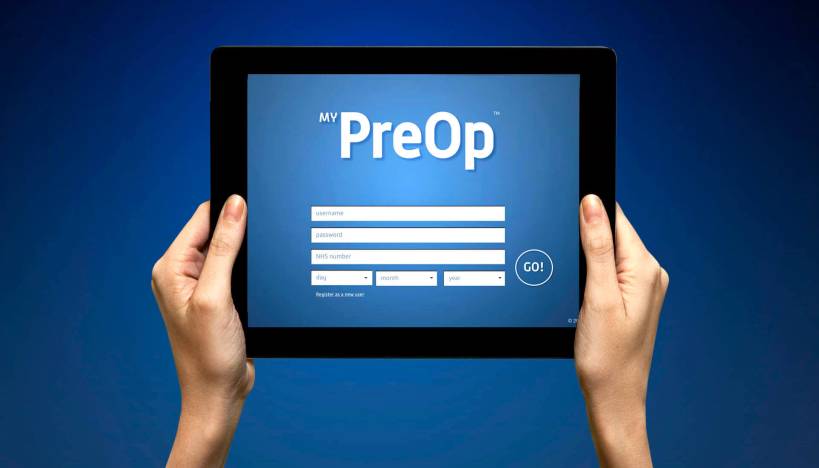 A Creative Approach with a Playful Edge
–
Not losing sight of the highly serious subject matter, Sanders Studios' creative and playful twist allows intricately complex ideas to be expressed in a clear and visually stimulating manner. "Mr Not Fit for a Haircut" for example illustrates the benefits of a carefully considered perioperative approach before, during and after the patients operation.
Gaining Speed
–
After only its first year in business, Ultramed was awarded first place in the 'Innovation' category in the Medilink South West Business & Innovation Awards 2016. It's also just been awarded first place for best 'Business Innovation of the Year' in the Cornwall Business Awards 2016! Onward and upwards!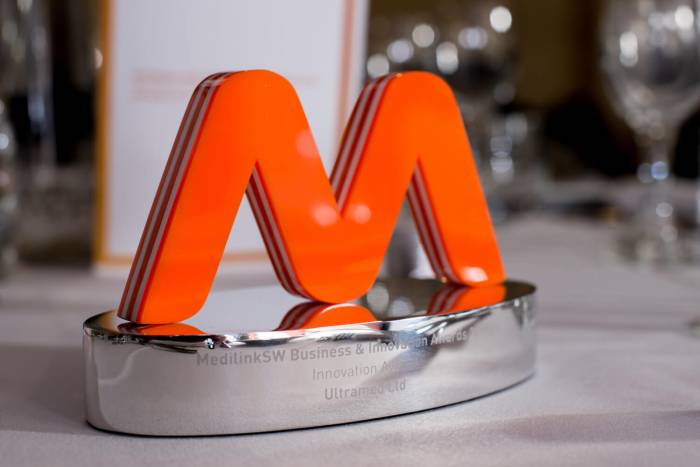 Related Projects